Carnatic Music - Vocal - Basics
This series of lectures are to understand the very basic of carnatic music. It is meant for all those who are keen to know about the basics and understand the foundation of classical carnatic music. This will help in two ways. One, you will be able to appreciate the music when you hear next time, because of the enriched knowledge and second, you can start practising the techniques that will be demonstrated here, which will help you learn faster and sing perfectly.
The level of expected audience : Age - no limits!
Level - entry to recent starters
The speaker : The speaker is a passionate singer, who apart from just learning the classical carnatic music, has done considerable research and spent time to analyse the music in a scientific way, which has paved the way for a great knowledge source that is a unique combination.
Basics of Carnatic Music - web series recordings
---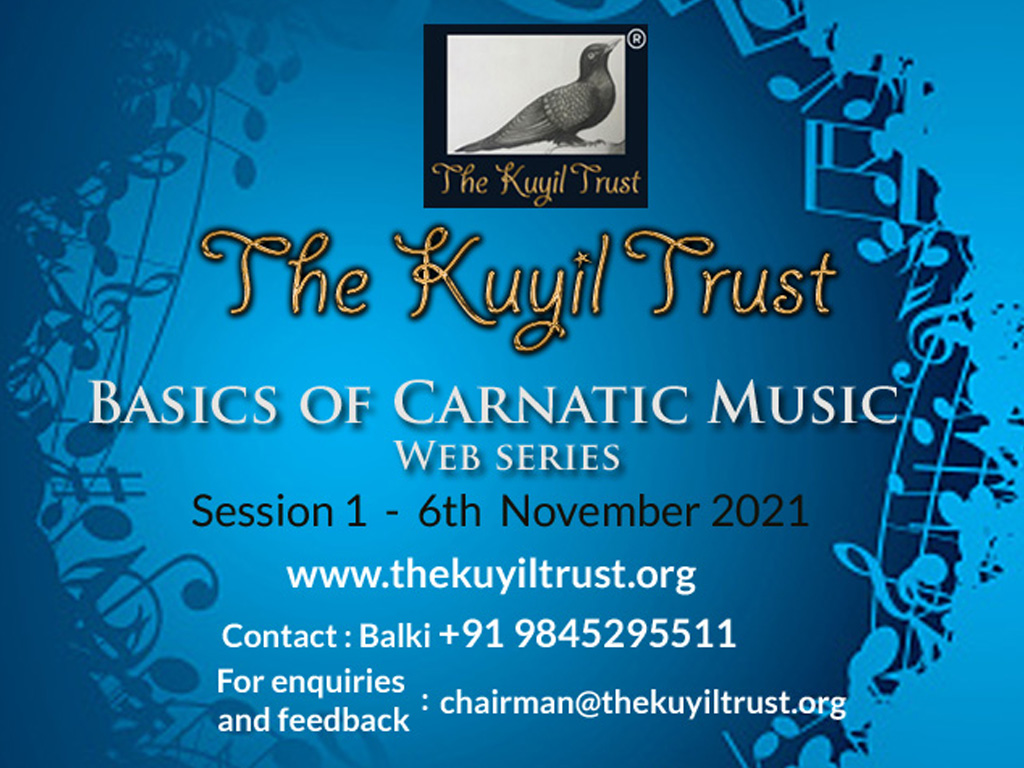 ---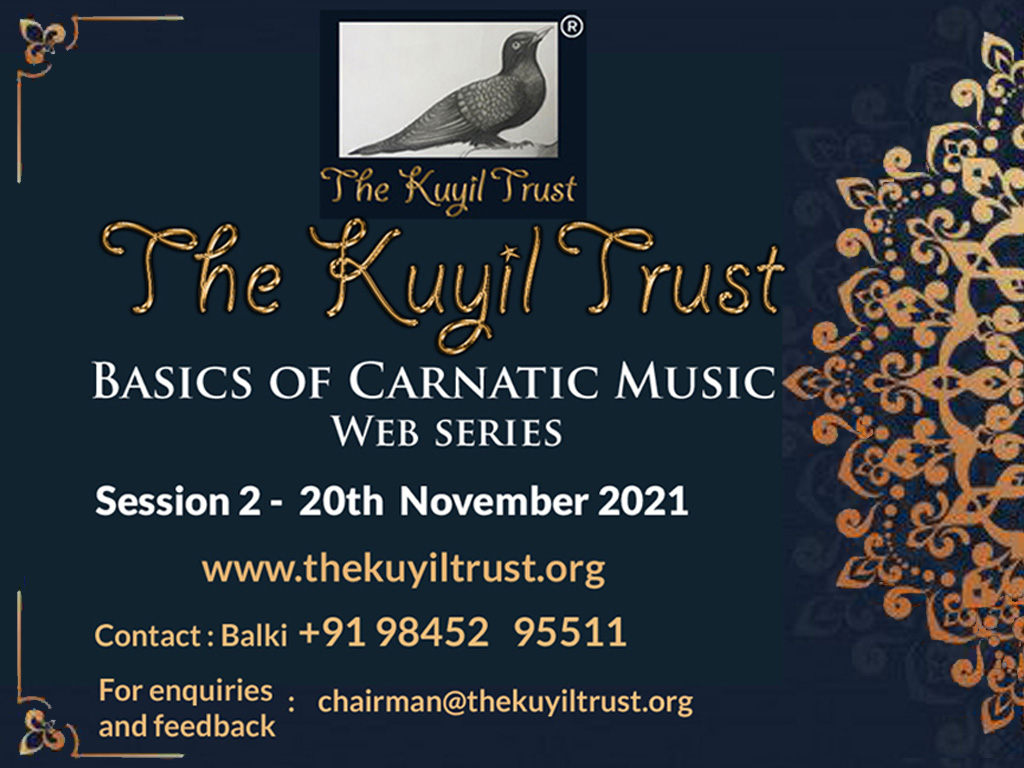 ---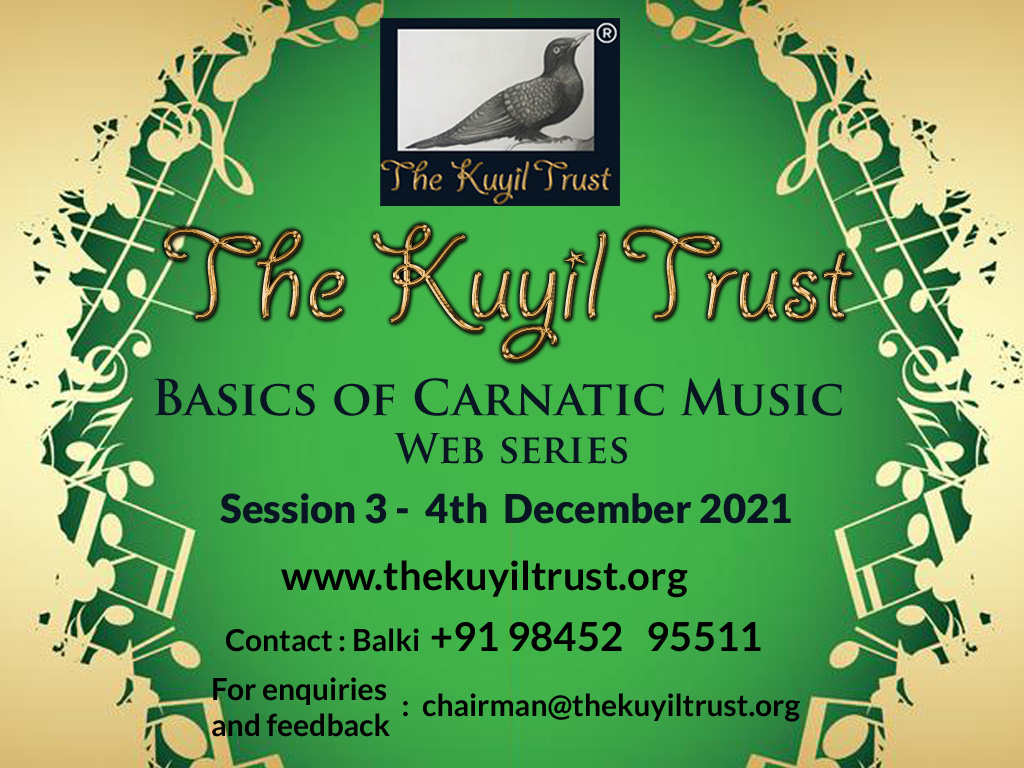 ---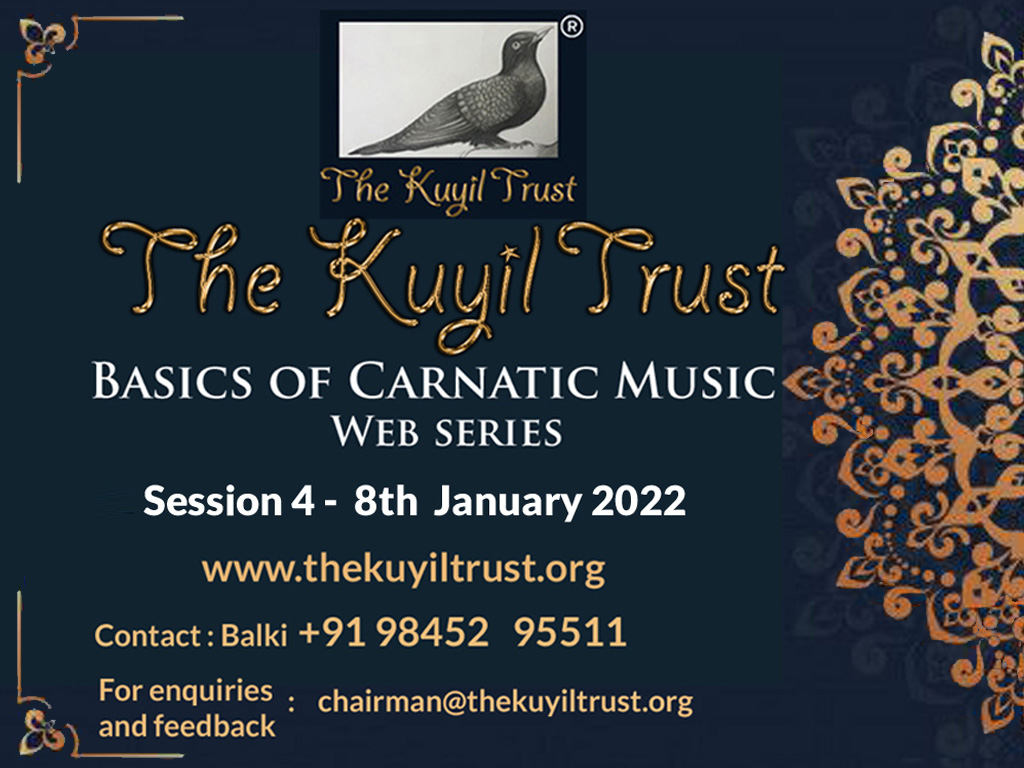 ---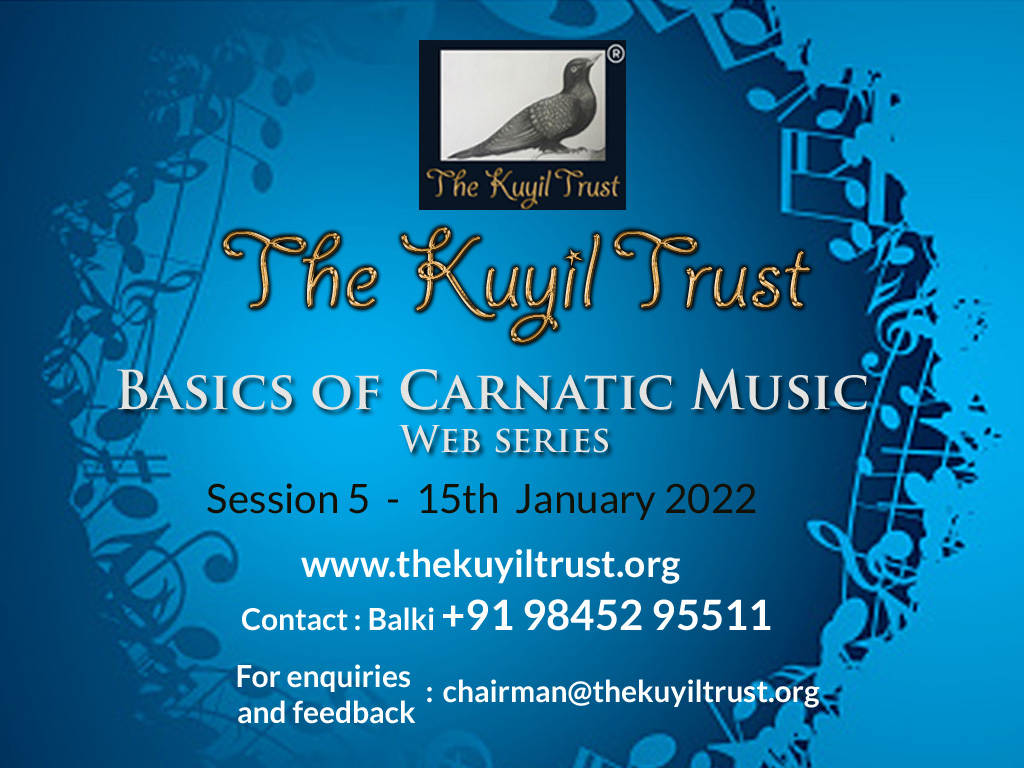 ---
Inauguration Events of The Kuyil Trust on 7th March 2021.